9 Lead Generation Strategies for SaaS Companies
Home »
In 2021, the average public SaaS company had around 36,000 customers. What about your organization? If you're interested in increasing the number of customers coming through your virtual door, you'll need to implement powerful lead generation strategies for software companies. Get ready, it's customer-hunting season!
According to Ruler Analytics, more than 37% of marketers consider generating high-quality leads their top challenge. With the spending on digital transformation technology & services projected to reach $2.8 trillion by 2025, nailing nifty leads is your best bet to ensure your organization gets a slice of the cake.
In our previous article, we've shared the nine SaaS marketing strategy tips to help you lay the foundations for a successful 2023. Now, it's time to explore nine killer methods to attract people to your business so that you can:
Catch their interest,
Convert them into paying customers, and
Ensure they'll come back.
Simply put, you don't need to spend $6.5 million on a 30-second Super Bowl ad to generate successful leads.
9 Lead Generation Strategies for SaaS Companies
Let's assume you've already done your homework and you:
Know your business objectives (e.g., where you want to be by the end of 2023 and beyond).
Know your audience (i.e., personas).
Have a wonderful series of products or services to offer.
Now, the moment has come to fight for customers' attention. How? Through a robust lead generation strategy that includes one or more of the following leads (i.e., a path that leads potential customers to your store's front door):
1. Transform Your Landing Page Into a Lead Magnet
A customer clicks on one of the links in your newsletter and they're taken to one of your landing pages (i.e., a standalone page specifically created for a marketing campaign). What does it look like? Is it just full of words and images? That's so retro and boring. You can do so much more today. Why don't you give it a more modern look and diversify it by adding one or more of the following:
Interactive content. 2018 research showed that landing pages with a hundred words or less could have 50% higher conversion rates than those with five hundred words. Replace the redundant blabbing with interactive elements like videos or quizzes.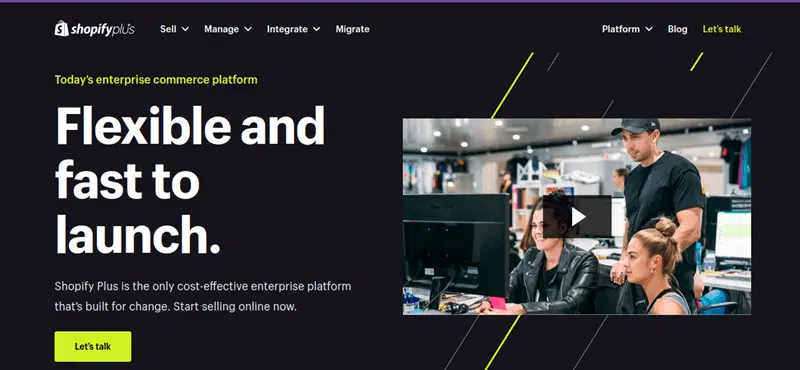 Offer promotional discounts. Attract new buyers with a juicy discount. Fear you'll lose money? You may lose a bit with the discount, but you'll probably gain a customer (and their referrals) for life.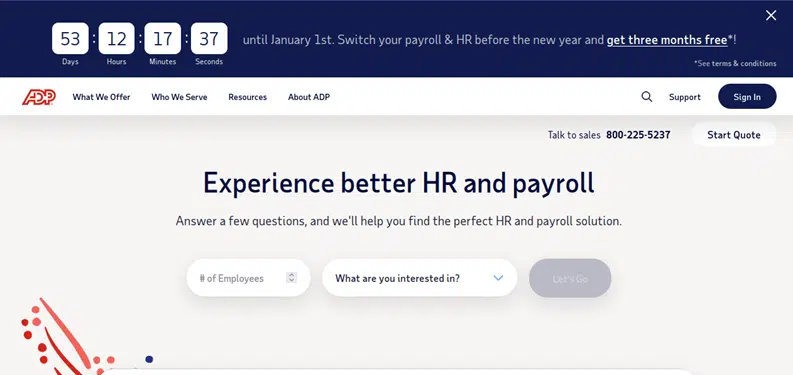 Add some freebies. Offering a free report, whitepaper, or industry-related survey that the user can download by providing their name and email address goes a long way in helping further your goals. You'll grab their interest and email address to use for newsletters and offers. Two for the price of one!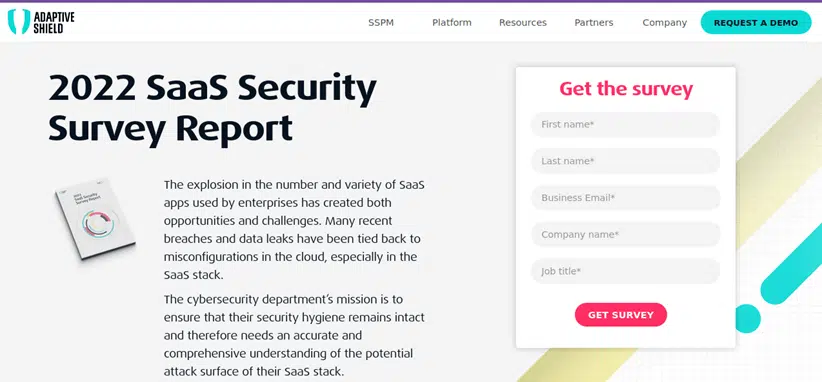 Include one or more calls to action (CTAs). In other words, add one or more buttons with text prompts that encourage visitors to take specific actions. CD Baby added one to its landing page and reached a stellar conversion rate of 37.17%.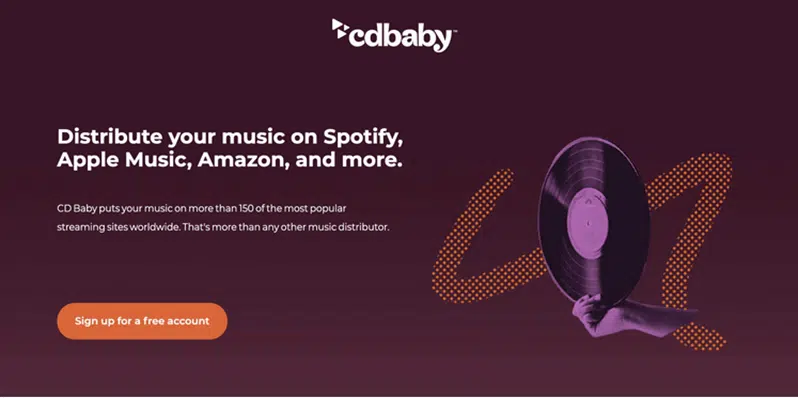 Offer free trials. C'mon, don't be stingy. Arion Research's SaaS survey shows that 34% of the respondents confirmed that free trials are the most influential factor in making a purchase decision. Not bad, huh?
Before we move on to the next point, did you know that businesses with 40 or more specifically targeted landing pages generate 12 times more leads than those with only one to five landing pages?
Want more tips? Check out Unbounce's 2022 Landing Page Strategy Guide.
2. Invest In Security (And Tell Customers About It!)
Problem: 66% of businesses admit that SaaS applications have increased the number of security risks in their organization. They're worried about it, but many aren't doing anything due to time and/or resource constraints. The solution? Make their lives easier by implementing digital certificates. These small data files can help you:
Keep your customer's data in transit secure by encrypting all communications between the client and the server (using website security certificates).
Encrypt and digitally sign emails (using email signing certificates) to ensure that they'll be read only by the intended recipient.
Provide a more secure alternative authentication method in place of traditional passwords (using client authentication certificates).
Keep your codes malware and tamper-free (using code signing certificates).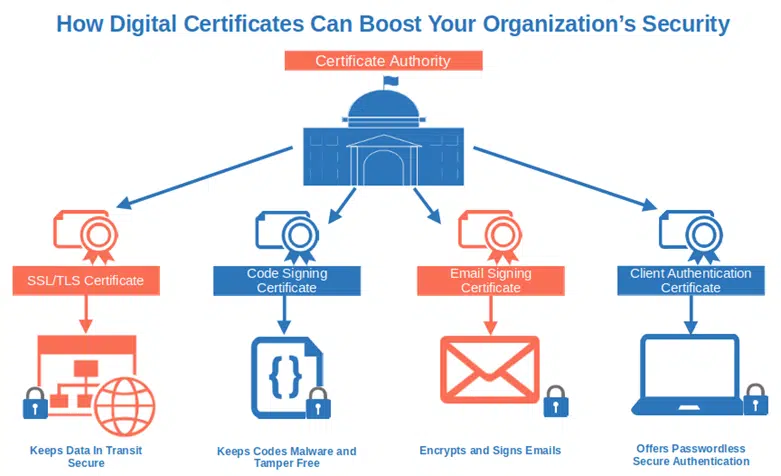 Taking a strong stance on security is also a great opportunity to boost your reputation. Customers want to know that you're doing everything within their power to keep their data and information safe; make them aware of new security-related investments to show you're serious about protecting their information. You can tie in little bits of language here and there in blog posts, videos, and other messaging as you go. You don't need to create standalone content about those topics alone.
3. Send Out Newsletters Regularly That Contains Valuable Content
Let's say you've added a freebie to one of your landing pages and you managed to get hold of a bunch of potential customers' email addresses. Don't let this precious information go to waste! In 2020, for every dollar spent on email marketing, organizations enjoyed a fantastic return of $36.
What are you waiting for? Start writing and send your customers a periodical newsletter full of free valuable information like personal insights and tips about your services or products. Keep on doing it and soon your customers will take out their credit cards.
Find out how big brands like Apple do their email marketing using newsletters:
4. Go Digital
"Let's get physical, physical" sang Olivia Newton-John in the 80s. But now we're in 2022 and technology has evolved, so organizations should get digital instead. That's proven by two-thirds of B2B buyers McKinsey interviewed in 2021 who confirmed to prefer remote or digital interactions such as:
Videoconferences,
Webinars,
Demos,
Customers' testimonial videos, and
Short how-to videos.
You name it. Almost anything goes and customers want you to show and tell them how your products and services provide value. Looking for success stories?
88% of people answering a 2021 Wyzowl survey said they bought a product or a service after watching a brand's video.
45% of B2B organizations confirmed that hosting webinars was the most successful lead generation strategy.
Are webinars your preferred choice? Do you know that there are apps out there that enable you to collect attendees' contact information? Zoom, Meetup, and Eventbrite are some of them.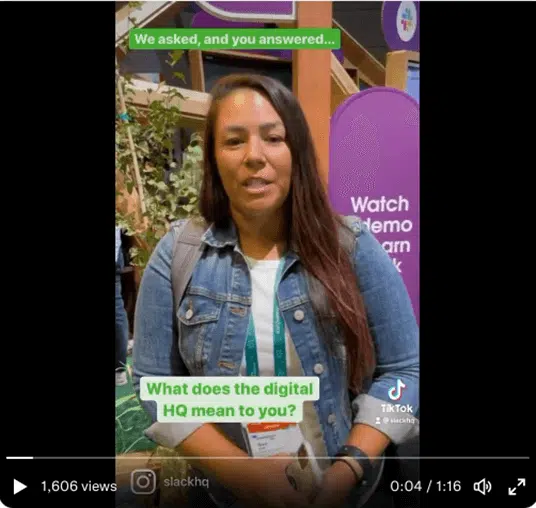 5. Enhance Your Social Selling Techniques
Welcome to the future of commerce: social shopping. Accenture is projecting that direct sales through social media will reach $1.2 trillion by 2025. Do you already have a robust, active social media presence? Good. Enhance it by:
Using the right imagery, GIFs, and videos like Mailchimp did: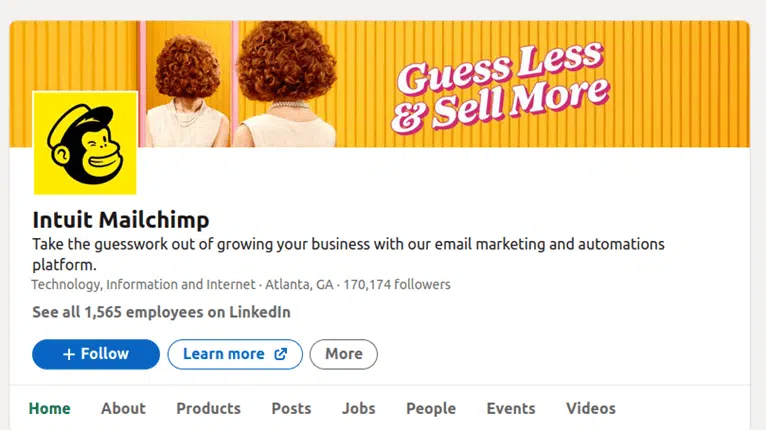 Enhancing your LinkedIn, YouTube, and Facebook pages with ad-hoc CTAs and direct sales features.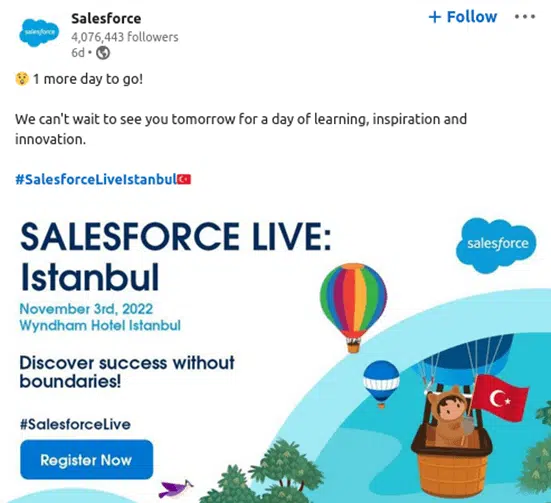 Holding special streaming sessions for new products or services. Taobao, a Chinese online shopping platform did it and generated $1.67 billion in sales revenue in just 12 hours of streaming. OK, Taobao isn't a SaaS company, and I know B2B and B2C are two very different animals. But, with the right tweaks and twists, streaming sessions with the support of influencers can work wonders for SaaS companies too. How? We'll find it out in the next point.
Still wondering about the difference between traditional selling and social selling? Check out this entertaining video:
Want to learn more about B2B client acquisition? Joana Inch's webinar about social selling in 2022 will tell you everything you need to know=:
6. Work With Industry Influencers and Partners to Bring More Eyes to Your Brand
This is linked to the previous point. Can really influencers' campaigns and video streaming help you grow your SaaS business? Yup. In fact, based on G2's 2022 Software Buyer Behavior Report, 80% of buyers consider industry experts the most influential resource in their purchasing decision.
Still not convinced? Discover how Restream is successfully leveraging influencers' marketing and podcasts in this great interview:
So, if you want to generate some buzz around your new product or service, look for a software expert to partner with. You can ask them to:
Host a webinar,
Being interviewed in one of your podcasts, or
Try and review one of your products or services.
OK, you might not be able to dole out big bucks to get people like Scott Hanselman or Martin Fowler, but there are plenty more fish in the sea who will likely better suit your budget. Just do a search on Google or LinkedIn.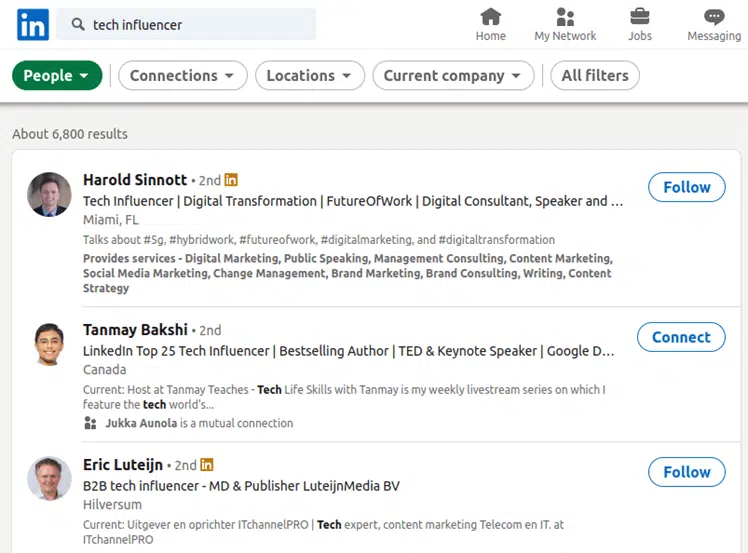 Want to go a step further? Partner with another tech company or influencer to promote a good cause as GitKraken did. Why? An IBM study reveals that 49% of respondents would pay more for products branded as being socially responsible.
Want to see how Mailchimp collaborated with the young Tanmay Bakshi? Check out Mailchimp's Unlikely Business Lessons short video.
7. Use Lead Generation Services to Increase Opportunities
Generating leads is too much of a daunting task? Automate the process by using lead generation services. Apps that'll help you reduce the number of manual tasks to generate leads by automation. Among all the lead generation software available on the market, you'll find:
Salesforce. This software aims to help you generate leads, grow revenue, automate tasks, and more.
Unbounce. This platform helps automate lead collection tasks and makes building a landing page super easy and fast thanks to AI integration.
LinkedIn Sales Navigator. This sales tool taps into LinkedIn's network capabilities offering different packages based on individual needs.
8. Improve Your Search Optimization to Help Customers Find You More Easily
Want to boost the organic traffic you capture? In our previous article, we suggested expanding your SEO to voice search by focusing on your customers' questions. The answers to those questions are another goldmine for organizations looking for effective lead generation strategies to grow their SEO. Add them to your content (e.g., blog posts, online courses, webinars, etc.) and watch the magic happen.
Shopify is an example of a company that "gets it." It started answering customers' key questions by building its learning site to lure to its website all merchants looking for answers: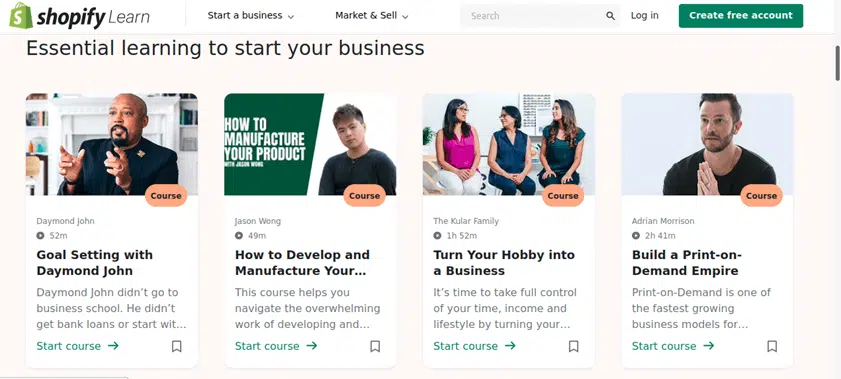 9. Opt For a Value-Based Selling Approach
While striving to land new customers is important, you also must never neglect to take care of your existing ones. Optimove's research on 2021 Cyber Monday and Black Friday purchases confirmed that putting existing customers first pays off. In fact, existing customers scored:
A 17% higher order amount.
A 19% higher purchased items per order.
A 166% higher retention rate.
Isn't that amazing? In 2023, make sure that you:
Prioritize customer benefits and satisfaction throughout the whole sales process instead of prioritizing closing deals.
Focus on how you/your services/products will help your existing customers resolve their pain points and make their lives easier.
We've now reached the end of our nine top-notch lead generation strategies for software companies. Your job starts now, though! Are you ready to set the traps and start hunting new and old customers?
Final Thoughts on 9 Lead Generation Strategies for SaaS Companies
Finding the right lead generation strategy for software companies isn't easy, but it's one of the key ingredients to the success of every SaaS organization. Now that the year is drawing to an end, why don't you test some of the strategies we've just mentioned? You could:
Give out some holiday freebies,
Test some lead generation apps, or
Take the time to prepare to launch a podcast series at the beginning of the new year.
Whatever you choose, every little step will help you find the right mix that fits your organization in our ever-changing world.
Fear not. The SaaS industry is competitive, but if you're creative and keep our suggestions in mind, you'll develop a successful lead generation strategy. When you focus on the right points, like customers relationship and security, your occasional visitors will quickly turn into successful leads. Happy customer hunting!