Sale!
Comodo Code Signing Certificate
The Most Cost-Effective Code Signing Certificate for Individuals and Organizations
Removes SmartScreen warnings? No
Removes Unknown Publisher warnings? Yes
Time it takes to issue: 4-8 days
Lowest price for a code signing certificate.
Available for organizations and individuals.
Comodo CA is now part of Sectigo.
MSRP

$

266

.00

/yr
$

211

.46
Per year
21%
OFF

retail
Comodo Code Signing Highlights
Microsoft Windows trusted code signing certificate
Digitally signs your code to protect against tampering
Most affordable Code Signing Certificate
Removes most common security warnings
Note: Starting in May 2023, new industry requirements from the CA/B Forum require that all code signing certificate keys are stored on an HSM or compliant hardware token. As part of implementing these changes, Sectigo has increased code signing certificate prices. (As always, we're helping you save money by offering a discount off retail prices.) If you have any questions about the new code signing requirements, our support team is happy to help!
Mark Your Software as Verified
Remove Unknown Publisher warnings that can discourage users
Users don't want to see a security warning when they try to install your software. When users see an "Unknown Publisher" warning in Windows, they may decide to try a different software instead of yours. Get rid of these warning popups with a Comodo Code Signing Certificate.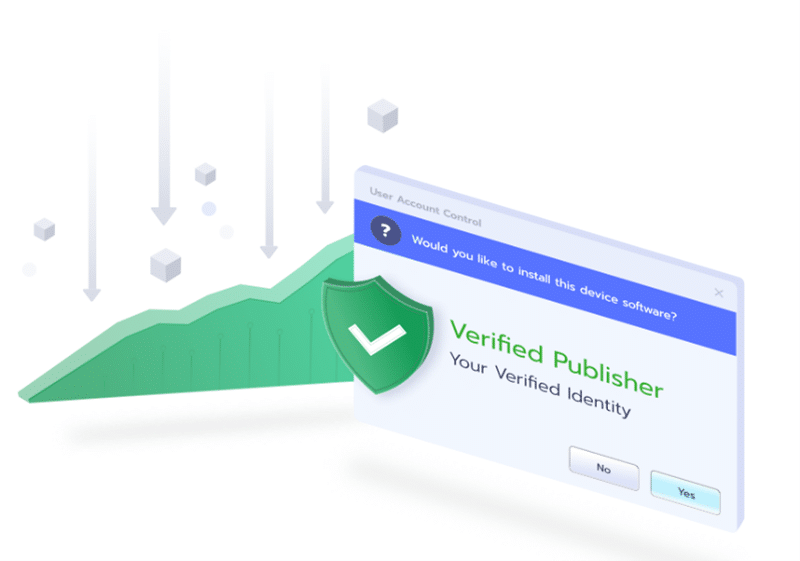 Why Choose Comodo?
Microsoft Windows Trusted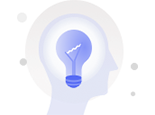 Best Price for a Code Signing Certificate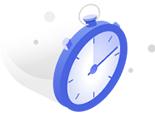 Available for Individuals and Companies

Top Software Publishers Choose DigiCert Code Signing
Thanks to faster validation and globally trusted certificates, DigiCert Code Signing is the #1 choice for top software publishers like Google, Adobe, Oracle, Norton, Github and Avast to name a few.
Features and Benefits for All Standard (OV) Code Signing Certificates
Powerful Private Key Security
A USB token secures your private key, ensuring that only those with access to the physical device can use your certificate.
Reduce Warning Messages
Avoid "Unknown Publisher" and other warning messages associated with your downloads – this will help download rates and your overall brand reputation.
Improve User Experience
Give your users a great experience by showing them you take their safety seriously. A Comodo Code Signing Certificate protects your users against common threats.
Increase Software Installs
Users who get security warnings may discontinue the installation process. Code signing helps you get more users using your software.
Industry-Standard Encryption
Uses SHA-2 hashing and an encrypted digital signature to ensure that your digital signature is secure and cannot be spoofed or imitated by a hacker.
Become a Verified Publisher
Display your company name as the "Verified Publisher" when users install your software on any Microsoft Windows computer.
Meets Industry Security Standards
NIST and CA/Browser Forum authentication standards will never be a problem because the Comodo Code Signing Certificate meets or exceed all industry standards.
Includes Timestamp Feature
With Comodo's timestamp feature, your file signatures will remain valid even after it expires, and end-users will know your code was signed with a valid certificate in perpetuity.
Wide Platform Support
If you can think of a platform, they most likely support the Comodo Code Signing Certificate. Java, Adobe and Windows are just some of the platforms!
Wide File Format Support
The Comodo Code Signing Certificate supports every notable format – such as exe, cab., .dll, .xpi, .xap, Adobe Air, VBA, Mozilla Objects in both 32-bit/64-bit.
Unlimited File Signing
Sign an unlimited number of executables with a Comodo Code Signing Certificate—no need to buy additional certificates or pay usage licenses.
Multiple Key Generation Choices
Choose from a certificate authority generated CSR and private key or generate your own keypair on an attested hardware security module.
Comodo Code Signing Features and Benefits
Low Prices
Comodo Code Signing Certificate is the lowest priced code signing certificate that's globally trusted.
Available for Individuals, Too
Companies, organizations, and individual developers all quality for this code signing certificate.
Will Remove SmartScreen Warnings?: No
Delivery Method: Physical Mail
Issuance Time:4-8 Days
Private Key: Stored on an external physical device
Supported Platforms:
Microsoft Authenticode
Microsoft Windows
Java
Adobe Air
Microsoft Silverlight
Mozilla Object files
Microsoft software formats (32 & 64 bit) including:

EXE, MSI, CAB, DLL, OCX
Microsoft Office & VBA
Get your certificate issued faster with our validation concierge.
Let one of our code signing experts help you fast-track your paperwork so you can get validated sooner.
We'll help you identify the simplest paperwork option for your country and get the necessary forms completed and submitted for validation
Have a question about the code signing process? Our support team is ready to help you 24/7 via phone, chat, or email.
Hit a problem with the validation process? One of our code signing experts will help you troubleshoot the issue and fix it as quickly as possible.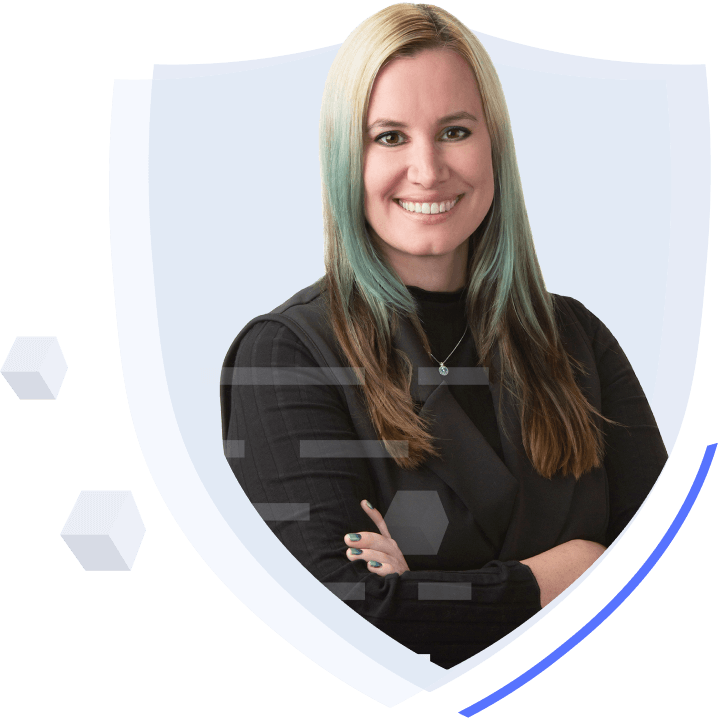 Jacqueline SherrillValidation Concierge Agent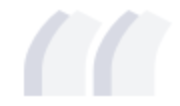 What customers are saying about our support team…
I am satisfied that your agent has solved the problems that plagued me for ten days. I did not understand the cause that generated the problem. At the next renewal I will seek your direct help.
MARIO FEDERICI, RTS ENGINEERING
Thank you so much for your support. Really appreciate your response time and quality.
SACHIN JAIN, REQUESTLY
Great Service!!
SACHIN JAIN, REQUESTLY
I live and work in Bolivia, thanks to your support, we got the validation and we already have the certificate.
EDWIN RIOS, NOVA INTERACTIVA SRL
Joel was helpful and proactive in providing support. Couldn't ask for better!
WILL SINGER, PALM TECH
Yasmin was fantastic to work with. Kind, clear and prompt – going above the call of duty! Really appreciate it!
SIDDHARTH MAHAJAN, GATEWAYVR PRIVATE LTD.
Incredibly impressed by the high-touch support, much appreciated!
MIKE TWERDAK, AURORA MULTIMEDIA CORP.
Agent answered my question even though I cancelled. I ended up making another order.
JOSH FRUSCELLA, LEVEL SEVEN