9 SaaS Marketing Strategy Tips to Prepare For 2023
Home »
Despite the glooming global economic outlook for 2023, Gartner's gurus are forecasting $195 billion in end-user spending on SaaS. That represents a 16.8% year-over-year growth. Want a slice of the pie? Discover nine unbeatable SaaS marketing tips that'll help you start 2023 with a bang!
As of October 2021, software as a service (SaaS) capital raised in the West reached $123 billion. The same report shows that was also the year of the rise of European and Israeli SaaS companies. They obtained stellar investments and nearly doubled the number of their unicorns, going from 44 in 2020 to 81.
And with 2022 coming to an end and the SaaS market projected to reach $208 billion by 2023, it's time to start thinking about your marketing strategy for the year ahead.
Discover nine essential tips in the first of this two-article series that'll take your software as a service marketing strategy to the next level. Learn how you can get your SaaS business through the storm of economic challenges, fierce competition, cybersecurity threats, and fast-evolving technology and emerge even stronger than before. Ready for the ride? Let's go!
9 SaaS Marketing Strategy Tips For 2023
Can you believe it? Another year has nearly flown by and 2023 is just around the corner. Industry experts have already taken out their crystal balls and populated the industry news with their technology trends predictions for the year to come.
Too busy with year-end activities to think about Q1 and beyond? We've got you covered. To help you jump-start your business for 2023, we've prepared nine brand new SaaS marketing strategy tips based on the most popular predictions like those published by Forbes and Gartner. Check it out!
1. Review and Refresh Your Brand
Take a hard look at your brand and ask yourself the following:
Does your logo look a bit vintage, like Apple's 1976 logo, and not represent the products and services you're offering anymore?
Is your brand identity still in tune with the times and does it still appeal to younger generations?
Are your organization's values still relevant to your actual target audience?
The world has changed and what was working a few years ago might not be good enough now. Isn't it time to think about refreshing your brand strategy?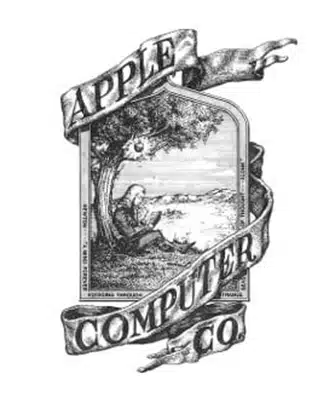 Do you want to refresh your image but you're not sure where to start? Get some inspiration by checking out a few examples from successful brands. Talk to your employees and customers — see what works and what doesn't to refresh your creativity and consider new perspectives.
2. Keep Up With the Latest Tech Trends
92% of IT professionals complain about the amount of time wasted on repetitive, manual tasks. The solution? Automation. You can do this by integrating your SaaS offers with a combination of one or more latest new technologies, such as:
This approach can help you enrich offers with new and exciting features that'll enable your customers to:
Complete monotonous tasks fast and efficiently with minimum or no manual intervention.
Help them accelerate their digital transformation.
For example, you could combine AI, cloud computing, and machine learning to add to your SaaS offerings, meaning you'll provide machine learning as a service (MLaaS). Some big SaaS companies have already added something similar to their offerings — a few such examples include:
Intrigued? Have a look at how companies are using augmented reality to improve their customer experience and increase sales:
3. Go "Phygital"
Nope, it isn't a typo, I really wanted to write phygital. Just like in our lives, the boundaries between the real and the virtual world are blurring, phygital marketing — the mix of digital and physical — enables organizations to blend the offline marketing world with the online.
How? One example is placing QR codes (scannable data) in strategic places so customers can scan them with their smartphones (physical experience). Once scanned, they'll immediately redirect the customer to your website or social media channel. By the way, generating QR codes is easy and often free.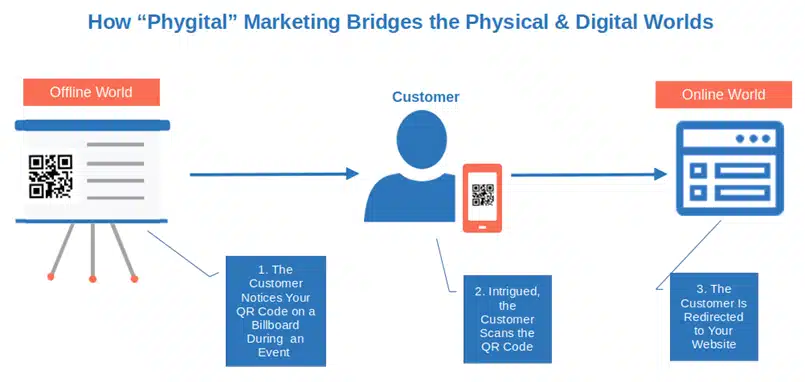 QR codes are just one-way organizations can go phygital. Want to find out even more options? Check out this entertaining phygital marketing video:
Fascinating, right? Why don't you add phygital marketing to your software as a service marketing strategy for 2023? Coinbase used it during the last Superbowl, creating a "bouncing" QR code that moved around the screen for their entire commercial time. This unique approach enabled the company to gain 20 million visitors and boosted its crypto app downloads by 279%.
4. Review Your Offers and Pricing
Near my parent's house in my hometown, there was a sewing and school uniforms shop. That was the place where my mom bought me my first kindergarten uniform. Time passed, and I grew up and left town.
One day, many years later, I came back and found out that the little shop was still there as I remembered it. Its window was a bit dusty and dull, but it was still selling the same old buttons, pins, and school uniforms it did when I was a child. That day was a nice walk down memory lane, but it made me wonder how many people would have still bought those old, now antiquated-looking goods. Not many, from the looks of it.
The same goes for SaaS. Are you still offering the same packages at the same prices you did a few years ago? Time to revisit them and ensure that:
Products and/or services still in line with your brand strategy.
Prices are competitive and give you enough margin to keep your business afloat.
Packages are meeting your customers' needs and budgets.
5. Discover New Lead Generation Channels
In one of our latest articles, we talked about some of the channels most commonly used to generate leads (we'll talk more about lead generation in our next article of the series, so don't miss it!). Now, as we focus on 2023, let's look at some new channels that you may want to explore.
Did you know that 60% of consumers interviewed by McKinsey prefer at least one activity in the Metaverse (i.e., a realistic virtual copy of our physical world where people can interact through avatars) versus the actual physical world? The same report shows that 79% of people in the Metaverse have already bought something.
Is the Metaverse still too futuristic for you? You can always opt for:
Immersive customer experience. Do you remember when we talked about augmented reality? That's the idea.
TikTok videos. In other words, brand-specific content created by consumers. Products and services reviews and branded hashtags will look much more authentic as real customers will create them. In a world where 41% of Americans watch more user-generated content than series or movies, you should now consider adding these types of videos to your SaaS marketing strategy. Shopify, Survey Monkey, and many SaaS companies are already doing it.
Quizzes and games. Do you want to really engage with your audience? Small quizzes, games, and interactive videos are your best bet. Give it a try using an online quiz maker and see it by yourself. You can then share them on social media, offer a discount to the winners and they'll even help you to collect feedback.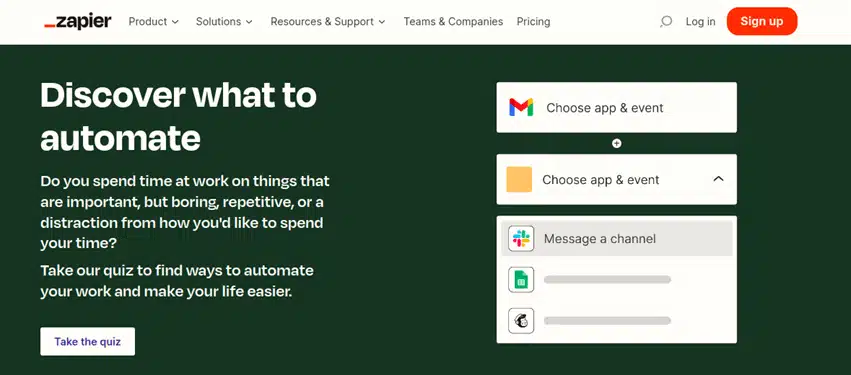 6. Invest in Security
A study from Axonius shows that more than 50% of organizations using SaaS have experienced a security incident caused by a third-party app or service. The same study confirms that many of those organizations just don't have the time or resources to focus on security. Don't you sense a gap in the market? Why don't you add some security-boosting solutions to your SaaS marketing strategy? Here are a few ways you can do so: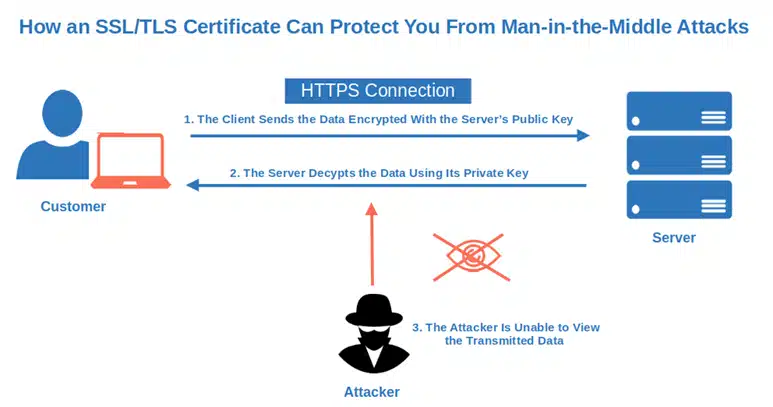 Offer multi-factor authentication. Implemented by many organizations, multi-factor authentication will add another layer of security to your logins. How? By requiring the users to provide a second and/or a third authentication factor like a one-time code or biometric input (such as a fingerprint or Apple's Face ID scan).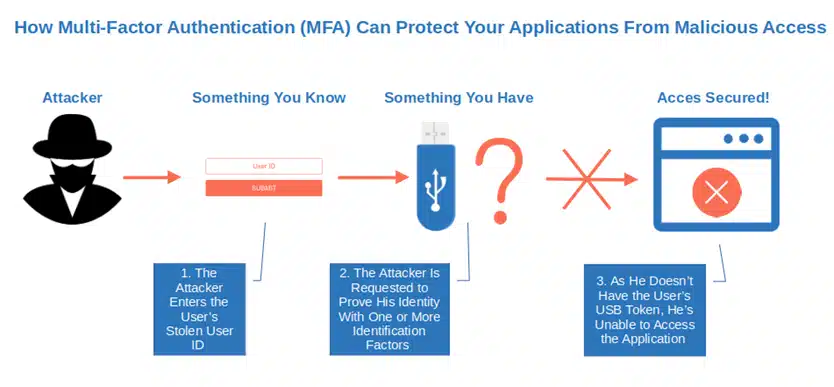 Sign your updates. By signing your codes with a code signing certificate that's issued by a trusted certificate authority (CA), your customers will always know that the update is coming from you and it hasn't been tampered with. Pick your preferred code signing certificate and start securing your updates now.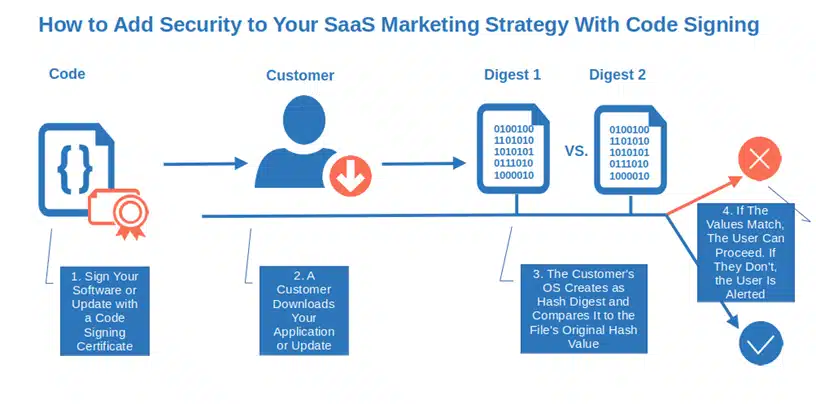 7. Create a Comprehensive Content Plan
Your content plan is the map that helps carry out your SaaS marketing mission. So, you'll want to ensure you have a good one in place. And I mean an up-to-date content plan — not the one you used last year.
Include native advertising and interactive content. We've already talked about interactive content early in this article. But what about native advertising? It's a form of non-intrusive advertising that blends right into a website, social media, or platform. It's still a form of paid advertising but much more subtle. An example?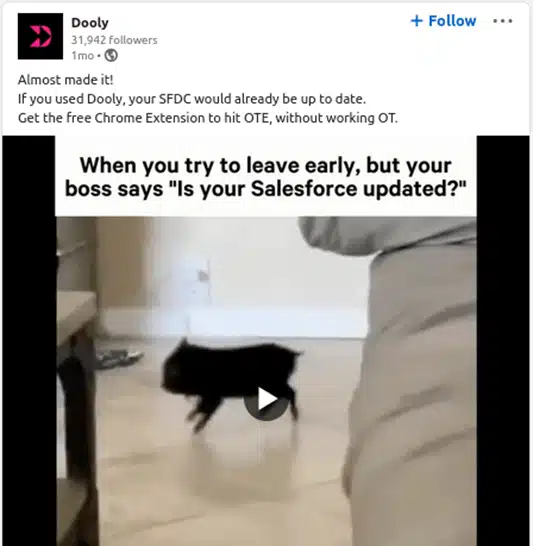 Ensure your content provides value. Teach your customers something, tell them about your success stories, and publish relevant industry research.
Include seasonal and evergreen content. Don't you love pick-and-mix salads? Prepare a mix of seasonal (i.e., based on actual industry trends and current topics) and evergreen content (i.e., content that works for every season) to reach everybody's tastes.
8. Invest in Partnerships
As highlighted in the Forbes 2023 predictions article linked at the beginning of this post, sustainability, and conscious consumers are going to be a big thing next year. You don't have a partnership (i.e., collaboration with a bigger organization in your industry or an influencer) yet? Why don't you add a partner who cares about factors such as ecological impact and sustainability? This year, IBM took it even a step further by literally buying the green company Envizi.
9. Enhance Your SEO
When you're doing a search on Google, how often do you go past the first page? I rarely do, but when I'm in a good mood, I may go as far as the third or fourth page, and then I end up clicking on some of the links on the first page. That's always better than that 28.5% of people who just click on the very first organic result (according to Sistrix).
We've talked about the importance of SEO before. However, in 2023, you should start considering going beyond the traditional SEO tactics we're all familiar with and:
Adapt your SEO strategy to voice search. When was the last time you used Siri or Alexa to do a search? That's a voice search. And it's getting popular. 52% of U.S. homes have a smart home device, and nearly 30% of them use voice assistants. In India, a report shows that voice search queries grew 270% in 2021. Do you want to know how to adapt your website to voice search? Articles like the one published by serpwatch.io will guide you.
Use A/B testing. OK, this isn't really new, but if it isn't already part of your SaaS marketing strategy, it should. Why? Because it'll enable you to review and modify your approach to customers based on the testing results.
These are our nine SaaS marketing strategy tips to help you prepare your organization for 2023. You can use all of them or just a few but remember: if you keep doing the same things again and again, you'll keep getting the same results. Why don't you try something different in 2023?
Final Thoughts on SaaS Marketing Strategy Tips to Get You Ready For 2023 SaaS
2023 is going to be an exciting year for SaaS companies. Businesses will keep on implementing more SaaS solutions, making the future of SaaS look bright. But with the economy in continuous transformation, the growth of cyber threats, and new technologies like artificial intelligence and virtual reality going mainstream, 2023 will also bring new challenges.
This means that what worked brilliantly in 2022 may not work in 2023. Our tips will help you convert and modify your software as a service marketing strategy in preparation for the new year ahead.
These are just a few things that will help your business adapt and meet the challenges ahead:
Investing in security and partnership,
Taking advantage of new technologies, and
Being up to date with the latest trends.
And that's not all. We have more in store for you! Discover the ultimate lead generation strategies for SaaS companies in our next article!