9 Winning B2B SaaS Marketing Strategies
Home »
With big names like IBM increasing their offering of software-as-a-service (SaaS), standing out in the SaaS market is becoming a real challenge. Discover nine winning strategies that'll enable you to build the perfect offensive to help you gain a slice of the pie and outsmart the competition
The software-as-a-service industry (SaaS) is booming, and it doesn't look like it's going to slow down any time soon. According to research made by Report Linker, it's expected to grow exponentially from $445.3 billion in 2021 to $947.3 billion by 2026.
Surely with such figures, every software organization can't wait to jump on the SaaS bandwagon. But popularity also means fierce competition. So, how do you differentiate your SaaS services and products from your competitors? How can your organization stand out from the crowd and become the most wanted provider on the b2b SaaS train?
Keep your chin up! We've put together nine awesome b2b SaaS marketing strategies that'll help you accelerate your growth and get your organization on top of the heap. Are you ready to steal the SaaS show? Let's take the plunge.
9 Winning B2B SaaS Marketing Strategies
Before you start developing or implementing any b2b SaaS marketing strategy, it's important that you:
Know your customers. Do you know who your target audience is? If the answer is yes and you're confident that you know the ins and outs of your customers' needs and pain points, then you can move further to the next point on the list. Haven't done your research yet? Then it's time to learn more about your customers by building personas (i.e., fictional representations of your customers based on real data and market research).
Know your competition. Like Sun Tzu, the author of "The Art of War" once said, "To know your enemy, you must become your enemy," so you need to get into your competitors' shoes and understand what they're doing. Analyze their websites and learn from their successes and weaknesses. (Don't copy them — just use your analysis as a learning tool.)
Define your selling point. What makes your product or service unique? What's really setting you apart from the competition? Is it a fantastic customer service experience? A cutting-edge technology? Or are you solving a problem that no one fixed before? Think about it carefully and identify your unique selling proposition (USP).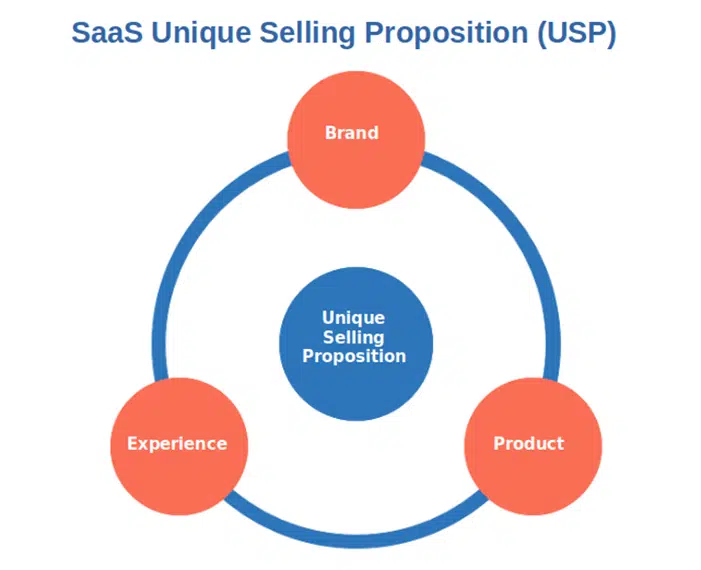 Homework done? Good. Now that you know everything about your customers and competitors and have a first-rate USP, we can start looking at b2b SaaS marketing strategies that'll help you reach and win an insane number of potential customers.
No time to read the whole article? No problem! Skip to what you need. The table below will give you an overview of the strategies and some examples.
B2B SaaS Marketing Strategies
Examples
1. Offer Different Pricing Plans

Tailor your subscription plans.
Make the pricing plans visible on your website.
Offer a free plan.

2. Lure Your Customers With Free Trials

Offer time-limited free trials.
Promote freemiums.
Offer demo versions.

3. Get Creative With Compelling Content

Create short videos.
Have a channel of blogs.
Talk about security.

4. Generate More Leads With SEO

Make your website SEO friendly.
Link back to your website whenever possible.
Use SEO tools.

5. Win Ad Blocker Challenges With Native Advertising

Take advantage of influencer marketing.
Make use of advertorials.
Use sponsored posts.

6. Leverage the Power of Word-of-Mouth Advertising

Reward every referral.
Open a profile on SaaS review websites.

7. Offer a Secure and Positive Brand Experience

Use a secure socket layer/transport layer security (SSL/TLS) certificate.
Sign your software updates with a code signing certificate.
Be compliant with industry data security and regulations.
Secure your passwords with strong hashing algorithms.

8. Take Advantage of Action-Oriented Calls to Action (CTAs)

"Sign up for a free trial" button.
Subscribe to our blog action.
"Download it for free" button.
Get creative.
Integrate your USP within your CTA.

9. Hyper Personalize Your Customer Experience

Leverage artificial intelligence and machine learning.
Apply the "one size doesn't fit all" concept.
Recommend personalized content.
1. Offer Different Pricing Plans
What's the first thing you check when you have to buy something? I bet it's the price. That's what everybody does. Have you ever tried to ask your boss for money to buy a new tool? Usually, it's like asking a dollar from Scrooge McDuck. It isn't a matter of being stingy; it's just that these days every penny count, no matter the size of the business. Want to show your customer that you care about their needs? Then:
Tailor your subscription plans. Make sure you differentiate your plans for different budgets and needs. A small business won't need the same level of services or number of features as a corporation and certainly won't have the same amount of money to spend. Organizations don't want a one-size-fits-all approach.
Make the pricing plans visible on your website. This will show your customers you care and understand their needs by offering flexible and tailored solutions for every budget.
Offer a free plan. Don't forget to add a free, basic plan. This will help you lure potential customers if they get to try out your products before investing hundreds or thousands of dollars into it. If they like the product or service, most users will be more than willing to pay for additional features or services.
2. Lure Your Customers With Free Trials
Talking about money, who doesn't like a freebie? Offering free trials can be a great way to show potential customers the marvelous things your service or product can do for them. Remember that you're a SaaS company: the only way you have to enable your customers to understand how good your product/service is to let them try it out. Do you want to hook them? Then:
Offer time-limited free trials. Isn't a free plan enough? Nope. While a free plan allows a customer to try your product's basic features, with a time-limited free trial, they'll be able to try also those included in the paid plans (or most of them). Isn't this a clever way to convert a free plan customer into a commercial plan customer?
Promote freemium options. This is another way to generate money from your free plan customers. They're already able to use your product or service's basic features for free, forever. Why don't you show them that they can pick additional features they like and pay for them without purchasing a whole new (and maybe more expensive) plan they can't afford?
Offer demo versions. Do you remember when you could buy those video-games magazines that included a CD with a demo version of the latest video games? Do the same with your product/service — let your potential customers download a demo and get ready to reel them in!

3. Get Creative With Compelling Content
Interactive content, ebooks, white papers, blog articles, videos, or any form of compelling content will help your reach your audience and create new leads. To make sure it works, though, ensure you keep up with the latest trends and consider the following marketing approaches:
Create Short Videos
People love watching videos. Did you know that in 2021, Wistia (a video hosting platform for b2b) clocked 14.6 billion minutes of watched videos? That's 121% more than users watched in 2019! To be successful, ensure that your videos aren't too long. Why? Shorter videos are easier to share and will be more likely to catch (and keep) the attention of your audience. Use videos to:
Answer questions related to your sector.
Promote your new feature/product/service.
Share practical, useful tips with your audience.
Last but not least, don't limit your content to YouTube. Social networks like LinkedIn, Facebook, Instagram, and TikTok are becoming popular platforms for sharing video content.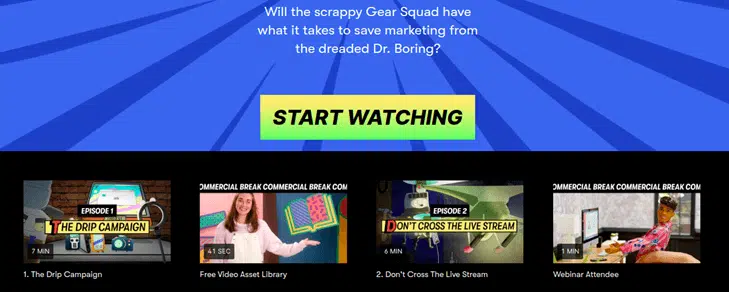 Maintain One or More Active Blogs
Statistics show that short articles and blog posts are among the types of content producing the best results (48% of respondents), second only to virtual events/webinars/online courses. To unleash the power of blogs, don't limit your article topics to your product or service. Write about interesting topics relevant to your target audience that creates an indirect connection to your brand or product. For example:
Latest news in the industry,
How to's,
Tips and tricks,
Best practices
This approach will be much more successful than traditional advertising. Think about it: would you rather read an interesting article (and maybe learn something useful) or read the usual, often boring ad?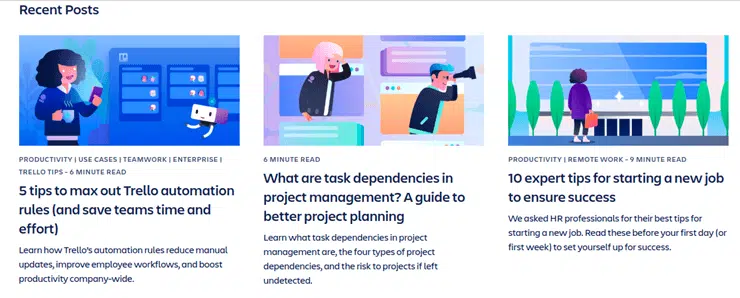 Talk About Security
Security is always a big hit among SaaS customers. In fact, with SaaS file security violations going through the roof, more than half (55%) of BetterCloud 2021 State of SaaSOps Report respondents said that their biggest security concern is not knowing where sensitive data exists. And this is just one example. Show your customers how secure your products/services are (we'll talk about this more in a moment) and tell them what you're doing to keep their sensitive data secure with engaging video or blog content, and you'll hook them.
4. Generate More Leads With SEO
So, you published several wonderful articles and videos and invested in an awesome, interactive website, but you're still not generating leads. Why? Have you thought about SEO? That is the "Kind of magic" you need to drive leads without relying on ads. Are you already using keywords in your articles? Good, but not enough. You also need to:
Make Your Website SEO Friendly
Optimize for keywords for your articles and videos and your whole website. Don't forget to review their metadata.
Link Back to Your Website Whenever You Can
Add backlinks to articles, reviews, and referrals to drive more traffic to your website and get a better position in the search ranking.
Use SEO Tools
There are several free and paid SEO tools that can help you make SEO work for you. Among them, you can find:
5. Win Ad Blocker Challenges With Native Advertising
Who doesn't use a form of ad blocker? Those wonderful (for customers) devilish (for marketers) plug-ins allow users to remove all or most advertising from the web pages they're viewing. We have all used them at least once, happy to finally get rid of those annoying pop-ups (and the potential malware concerns that go with them).
So how can your SaaS company find a way around it without annoying potential customers? Use native advertising. It's a non-intrusive commercial with the same look and feel as the web page or app where it's shown. Do you want a few examples?
Take Advantage of Influencer Marketing
This is probably the most popular nowadays. Find an influencer who has a large enough engaged follower base on social media and get him/her to recommend and showcase your product/services. Great to reach a high number of potential customers in a breeze.
Make Usage of Advertorials
You maybe never heard about the term "advertorial," but you probably have already seen more than one without knowing it. Have you ever read an article explaining how to use a product/service/feature written by somebody who has nothing to do with the company producing it? That's an advertorial. It's unbiased and educational but above all, it subtly advertises your product.
Use Sponsored Posts
These are very similar to advertorials and influencer marketing. Organizations sponsor influencers or other companies to post content (e.g., articles, pictures, or videos) about their product/service. Have you ever noticed words like
"Sponsored by"
"Paid post"
"Partnered with"
"Presented by"
in ads? I'm sure you have. Those were sponsored posts. See? You didn't even realize it because they're much less invasive and fit well within the context of the sites they're posted on.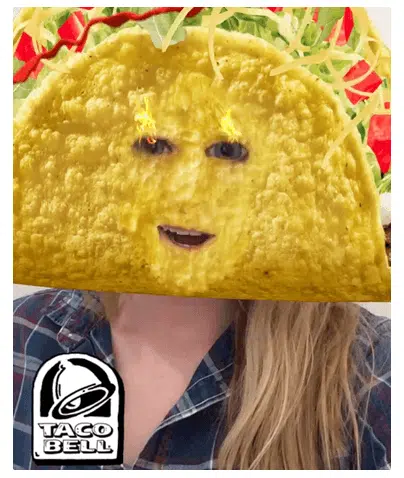 6. Leverage the Power of Word of Mouth
Word of mouth is as old as the world but it's always highly effective. A few weeks ago, I watched a short video made by a developer guy living on a remote island. Thanks to that small gadget, he couldn't stop bragging about his powerful laptop power bank and how he managed to keep on working even during power cuts.
Now, I definitely wasn't interested in buying one. Yes, I'm a power user but power outages are very rare where I live (now that I think about it, I've experienced only one in my entire life). However, after listening to him, I thought: "what if?…" A few minutes later, my order was placed. And I even suggested it to my friends. The power of word of mouth in action! Interested? Then you should start:
Rewarding Every Referral
"Give and you shall receive." Encourage your happy customers to share a link to your website by offering small rewards like:
Exclusive deals and offers,
Free additional features or,
Time-limited dedicated customer support.
You'll make your happy customers even happier and maybe get a few new ones. And a few of those who tried your time-limited dedicated support or features may end up buying them.
Opening a Profile on SaaS Review Websites
Did you notice that every time you buy something on the internet, you receive an invite to rate the product or service you bought? With 70% of consumers checking out online reviews before purchasing a product/service, they've become a powerful advertisement channel. It's free, which is a plus for cash-strapped organizations and startups.
Check out the websites below to view a few examples of how reviews can help your SaaS company growth:
Software Advice — The website offers a robust search engine enabling potential customers to get recommendations based on several criteria. It includes a product overview, customer reviews, alternatives, and the possibility to compare similar products/services.
GetApp — Mostly used by small businesses, it has a team of experts manually checking and verifying each review. It's part of Gartner Digital Markets, also the owner of two other well-known b2b software search and rating websites — Capterra and the above-mentioned Software Advice.
G2 Crowd — This site is used by business professionals, customers, and even investors to compare SaaS products and services based on reviews. It offers the possibility to automate your review collection that can be included in emails, on your website, or in your organization's customer support system.
7. Offer a Secure and Positive Brand Experience
Hackers are becoming more and more skilled at forging websites, making it very difficult for customers to differentiate between a phony and a genuine website. With phishing attacks identified by IBM's X-Force as the most common way to breach into organizations (with 41% of the cases detected and fixed), a safe, trustworthy and credible website is something that you can't do without. How can you earn customers' trust and, at the same time, offer a secure customer journey?
Use a Secure Socket Layer/Transport Layer Security (SSL/TLS) Certificate
Show your customers that your website is secure. A valid SSL/TLS certificate will:
Add verifiable identity to the connection (with OV and EV website security certificates)
Ensure that the client and server communication is secure and encrypted.
Remove or reduce (depending on the certificate) browsers' warnings.
How will customers know that your website is secure and the traffic is encrypted with an SSL/TLS certificate?
A small, closed padlock will appear in the address bar on their browser every time they access your website.
No warning signs will display saying "Insecure connection" or something along those lines.
Your website's URL address will start with the hypertext transfer secure (HTTPS) instead of HTTP.
Your verified company info will display in the browser (if you use an EV SSL/TLS certificate).

Sign Your Software Updates With a Code Signing Certificate
What's the point of having a secure website if your software updates aren't adequately protected and open to tampering? Or when your users downloading the updates are getting warning pop-up messages from their browsers? Sign all your software with a code signing certificate to:
Assert your identity,
Confirm that your software is genuine and hasn't been altered since it was signed, and
Get rid of those annoying and reputation-damaging warnings.
You can choose between:
Standard code signing certificate Digitally sign your code so that your customers' clients can verify your identity on the back end using your public key. The "Unknown Publisher" warning message that usually appears during the download or installation process will be replaced by your organization's verified details.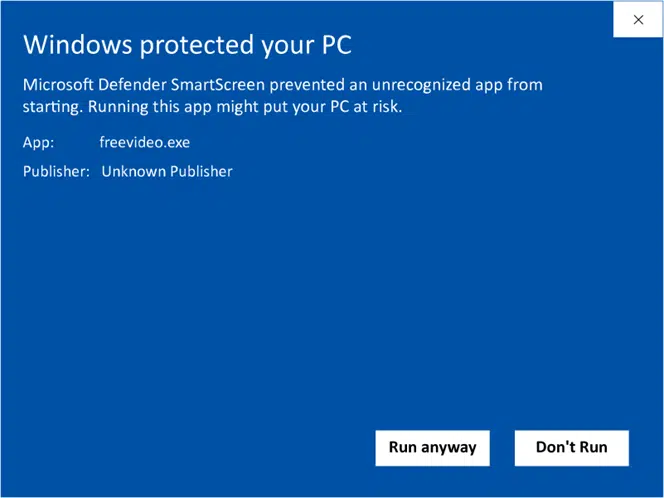 Extended validation code signing certificate. While this certificate is pricier than the standard certificate, it'll enable you to make your software immediately trusted by all major browsers and operating systems, including the Microsoft Defender Smart Screen filter. Warning messages like the one in the screenshot above will become a thing of the past and your customers will be able to download your software without worries.
Tip: Want to know more about how the SSL/TLS and the code signing certificates work and how to get them? Check out our detailed digital certificates article.
Be Compliant With Industry Data Security and Regulations
In today's digital world, people are always concerned about their data, even more when they've to share sensitive information like credit card details with third parties. Build even more credibility and show your customers that they can trust you. Show them that your business complies with all industry data security and regulations like:
Secure Your Passwords With Strong Hashing Algorithms
Are you still storing your customers' passwords in plain text or with a weak hashing algorithm It's time for a change. Ensure you save only the password's hash value in your database instead of the plaintext password to protect them from malicious attacks. How does it work from the users' perspective?
When a customer logs in to their account, their password is hashed and the password hash (ideally, a salted password hash) only gets stored.
The hash is then compared with the one stored in the database.
Do they match? Perfect! The customer can securely get access to their account.
Tip: ensure you use a strong algorithm like SHA-256, recommended and approved by the National Institute of Standards and Technology (NIST).
8. Take Advantage of Action-Oriented Calls to Action (CTAs)
In 2015, Ron Marshall, the owner of Red Crow Marketing Inc., wanted a better idea of how many commercials people see on average daily. He started counting from the moment he woke up how many ads he was seeing. Do you know he managed to count 487 ads by the time he was having breakfast? No wonder people install ad blocks or don't pay attention to traditional commercials anymore.
So, what can you do to generate more leads more subtly? We've already talked about native advertising, now let's check out another efficient method: calls to action. Prompts (usual buttons with catchy phrases) indicating the potential buyers what you want them to do next. Let's see a few examples.
Sign Up For a Free Trial Button
Give your potential customers a time-limited sneak peek at your latest products and services and convert them into paying customers.
Subscribe to Our Blog
We've already talked about the key importance of blogs. Encourage your website visitors to subscribe to your blog to get free tips, news, and the latest insights about the industry.
Download It For Free
Offer the possibility to download webinars, white papers, and ebooks to get increase your mailing list and audience.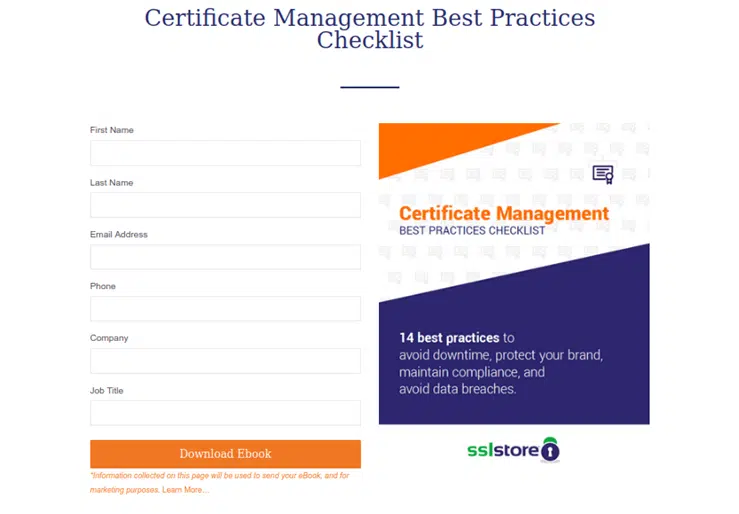 Get Creative
Don't limit yourself to the use of buttons. You could use an interactive quiz that'll enable the customer to find the software/service based on his needs. Or you could also challenge your audience with sentences like, "I'm ready to ramp it up" or "Are you ready to take the next step?"
Integrate Your USP Within Your CTA
Do you remember when we talked about the unique selling point? It's time to use it! Integrate it with your CTA and let your customers know what they're missing out. An example? "Peek behind the scenes of our award-winning customer service."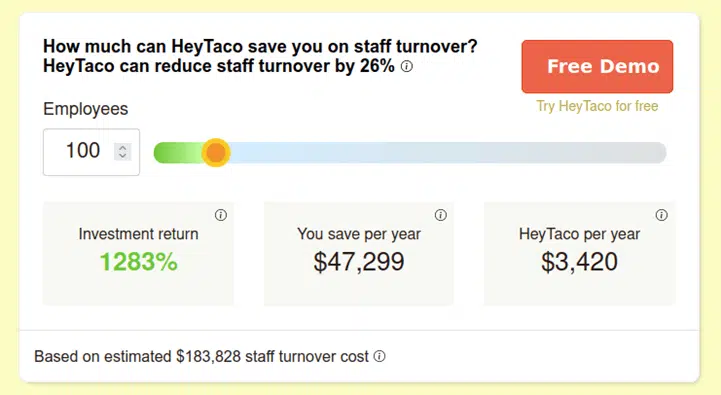 Tip: Whatever you choose, make sure you keep it simple. Don't over-complicate things by adding too many steps to the sign-up process.
9. Hyper Personalize Your Customer Experience
Get personal with your customers — really personal. Personalize everything you can every time you can. How?
Leverage Artificial Intelligence and Machine Learning
Artificial intelligence, bots, and machine learning can help you create a unique, highly personalized customer experience that'll be unforgettable. With the global artificial intelligence market size expected to reach USD 1.8 trillion by 2030, more and more businesses are including it in their winning b2b SaaS marketing strategy to enhance users' experience. Have you ever tried using AI to send highly personalized emails to your customers? It works wonders.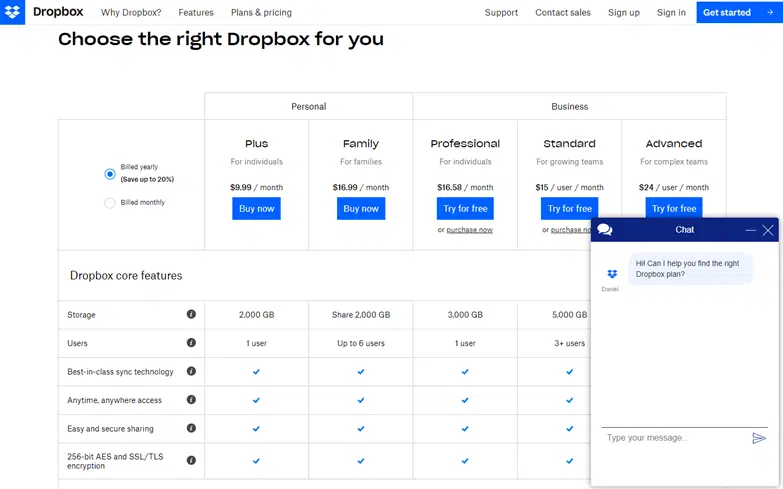 Apply the "One Size Doesn't Fit All" Concept
Do you know why I like buffets? Because I can pick and mix exactly what I want to eat among a variety of cuisines: seafood, sushi, Asian, Indian and Mediterranean. With buffets, I'm always sure that everyone will find something that they'll like. Customers shopping for SaaS products and services are the same. They all have different needs. Now that you've learned about them through machine learning, let them pick and mix the services and/or products you're offering.
Recommend Personalized Content
Determine through personas and the data you have about your customer base what content you should recommend to each visitor coming to your website. Too much manual work? Don't forget that we're in the 21st century! Use content personalization tools like Yamaha WaterCraft Group did to increase their page views up to 82%. Among the tools available, you can find:
PathFactory Understand your content, tag it, and classify it through AI. Once done, you'll be able to provide personalized recommendations for each b2b customer coming to your website.
Persado. Speak your customers' language and customize each message you put in front of consumers using words tailored to each persona with the support of AI.
Rasa.io. Get more from your emails by personalizing your newsletters with unique content based on each customer's interests.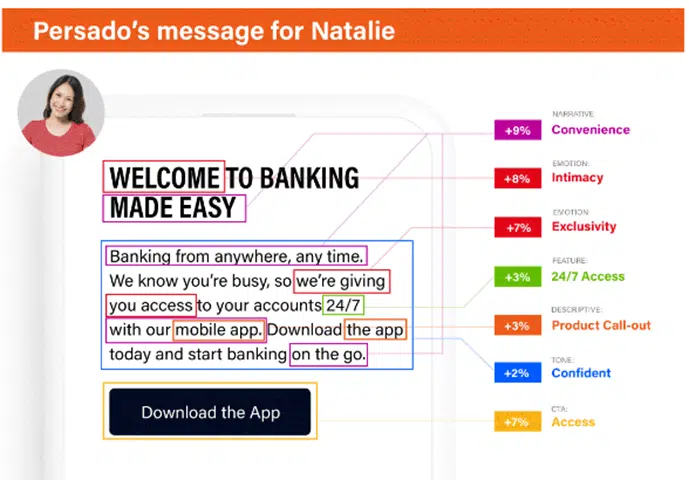 Final Thoughts on 9 Winning B2B SaaS Marketing Strategies
In the last few years, many organizations have realized the importance of SaaS solutions for collaboration and productivity. As a result, more companies, including small businesses, are integrating SaaS solutions into their workflows. In an industry where competition is as high as the demand, your organization must be ready to adapt to new trends and focus on building genuine and long-lasting relationships with customers.
Personalizing your products, services, customer experience, and focusing on security while using the right content strategies are just a few ways to win your customers' hearts and bring home the bacon.
There's no need to reinvent the wheel. Leverage these winning b2b SaaS marketing strategies and get ready to get a first-class seat on the SaaS train of success.
Want to get more SaaS marketing tips? Don't miss our X Best B2B SaaS Marketing Channels for Startups. Up next, only on our blog!