Parents and teachers: Are you looking for a great list of downloadable resources that you can give out to children and teenagers? Then look no further. These helpful cheat sheets will provide them with some quick and helpful hackers for staying safe and keeping their information safe online.
A Kids' and Teens' Guide for Staying Safe Online
This downloadable PDF resource for children and teenagers outlines 20 things they should and should not do online.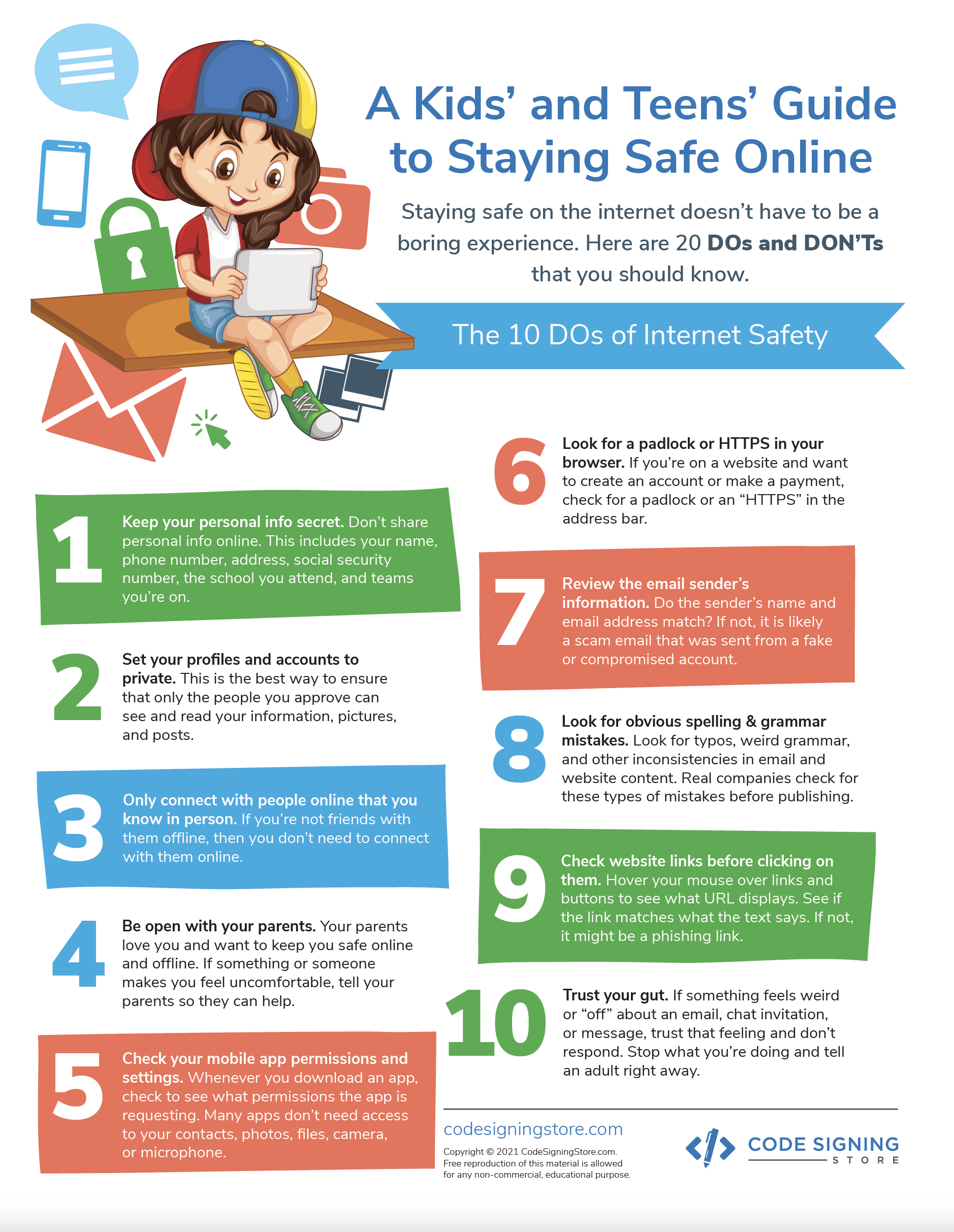 10 Tips for Safe Online Downloads
This PDF is geared for kids and teenagers alike and provides details about what they can do to stay safe when downloading content on the internet.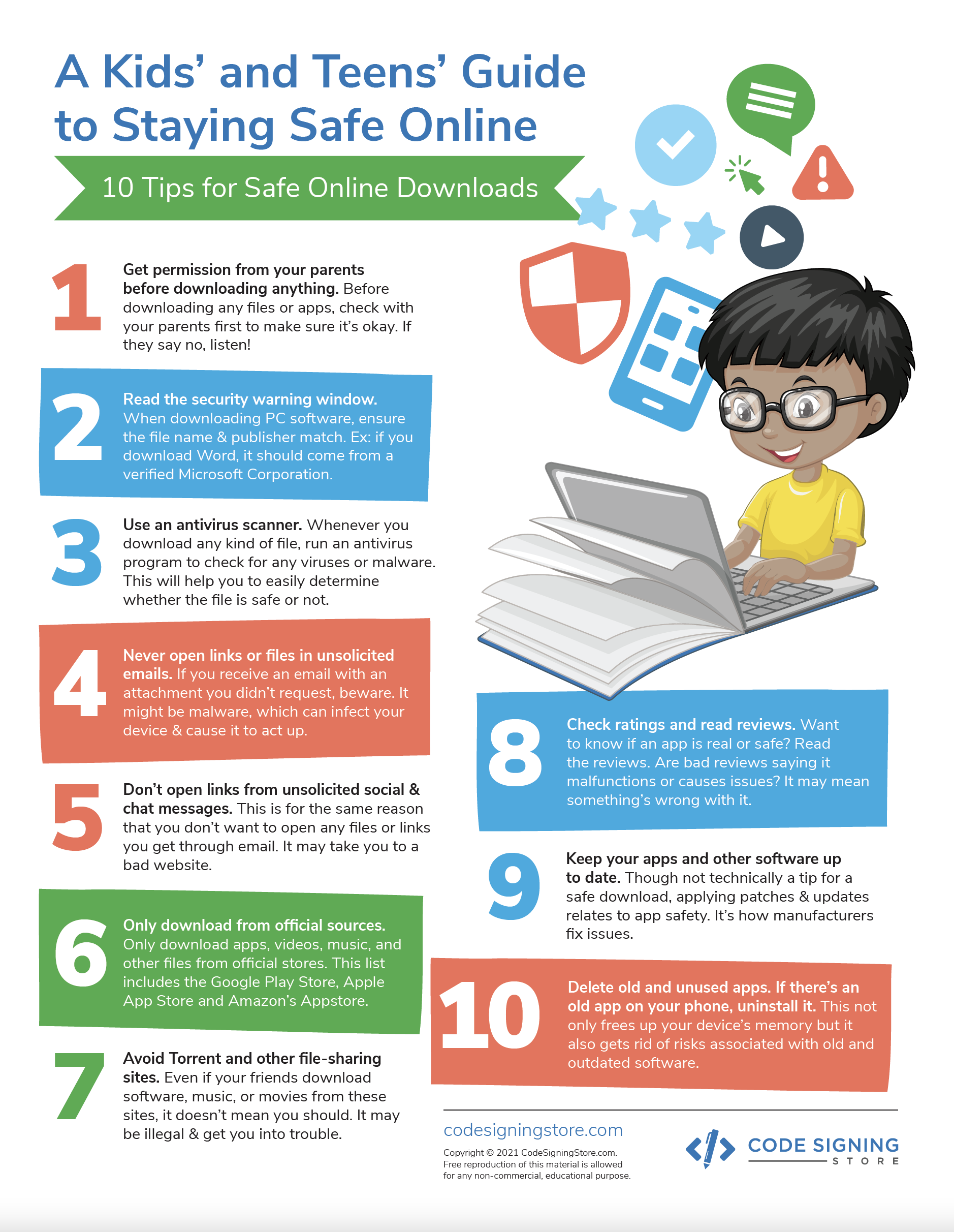 41 Ways to Uncover the Truth of Someone's Digital Identity
This PDF is a checklist for teenagers who want to learn how to determine an organization's digital identity to help them stay safe online.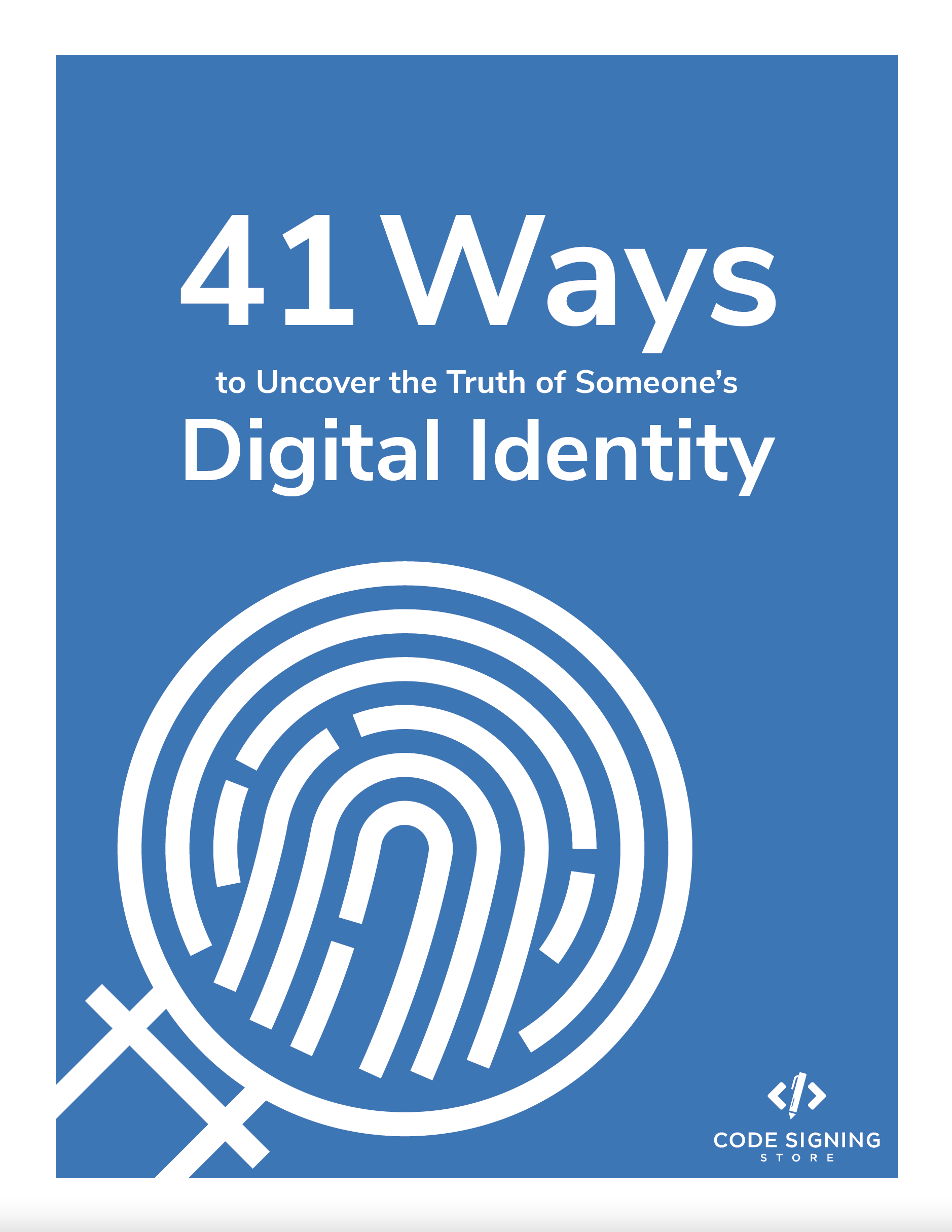 Explore each of the topics below to glean both expert advice
and tips for how to talk to your kids and students
Chapter 1:
Cyber Threats to Kids/Teens
Learn what goes "bump in the night" —er, on the web. We'll cover the common cyber threats that target or affect kids & teens.
Chapter 4:
Talking About Cyber Threats
Discover how to approach difficult topics and conversations with your kids and teens about cyber threats.
Chapter 7:
Educational Resources
Check out our collection of resources for parents/teachers who want to educate kids & teens about cyber threats.
Chapter 2:
Identity Hiding Tactics
Explore several of the tactics that predators and other cybercriminals use to hide or mask their identities online.
Chapter 5:
"How Tos" of Internet Safety
Explores how kids & teens can stay safe when browsing the web and using email, social media, chat & applications.
Chapter 8:
Downloadable Resources
Looking for additional resources you can download and hand out that speak directly to kids & teens? We've got you covered.
Chapter 3:
Discover Digital Identity
Knowing about a person or organization's digital identity helps you stay safe on the web. Here's what to know…
Chapter 6:
Internet Safety Tips
Looking for some great & helpful tips that you can share with your kids, teens, and students? Look no further…
Chapter 9:
Internet Safety Statistics
Check out our collection of relevant statistics (and their sources) on cyber threats to kids & teens that you can use.